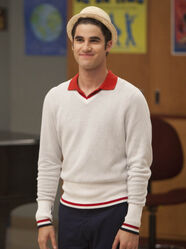 Funny Glee Lines LOL
Finn: I don't want to be the guy that just drives around throwing eggs at people.
Rachel: That was you?

Kurt: You and your friends threw pee balloons at me.

Finn: I know.

Kurt: You nailed all my lawn furniture to my roof.
Finn: I wasn't actually there for that, but I'm really sorry.
---
[After Rachel and Finn finish singing. Mike claps a little, Tina stops him]
Mercedes: Okay, do I even have to say it?
Sam: That was rude.
Tina: Like really rude.
Quinn: I seriously wanted to punch both of you.
---
Quinn: Does that work on the girls where you're from? The impressions, the bad jokes, the Navi?
Sam: I don't know. I went to an all boys boarding school.
Quinn: [nods] Now it makes sense.
---
Quinn: Is it? Guys whisper behind our backs about how we look everyday. They objectify us all the time.
Santana: Yeah, earlier today Artie asked if he could make a gigantic omelet when I'm done with the ostrich eggs I'm smuggling in my bra.
---
Quinn: I've been down this path before. I know this feeling. L-like I need you! Duets don't work for me. And I don't need you. What I NEED is to find a way to keep Santana off my heels. What I NEED is to find new ways to torture Rachel.
---
Quinn: [to Rachel] What's your angle? Me winning means you losing, and you'll do whatever it takes to make sure that doesn't happen. So what's in it for you?
---
Rachel: Hey, I have something I want to talk to you about.
Kurt: Please, not another pregnancy.
Rachel: I think you and I are a little more similar than you might think.
Kurt: That's a terrible thing to say.
---
Will: All right guys, let's get down to business. First, let's welcome back Noah Puckerman. [to Puck] Puck, I hope your time in juvie has taught you a lesson or two about right and wrong.
Puck: Are you kidding me? I ruled that place. All I did was crack skulls and lift weights all day.
Quinn: Wow, what a catch. I can't believe I ever let you go.
---
Quinn Fabray
Kurt Hummel
Blaine Anderson
Britney Pears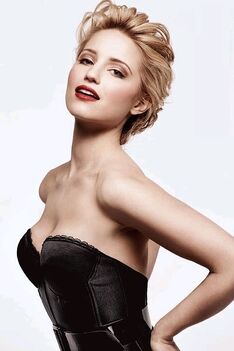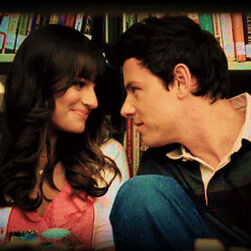 Season 1
Season 2
Season 3
Season 1
Season 2
"

Only Excepti

The Only Exception
Take Me or Leave Me
Trouty Mouth
Big Ass Heart
Hell to the No
I Feel Pretty / Unpretty
Songbird
I Don't Want to Know
Pure Imagination
My Cup
Bella Notte
Pretending
Light Up the World
Season 3
Last Friday Night (T.G.I.F)
Uptown Girl
Tonight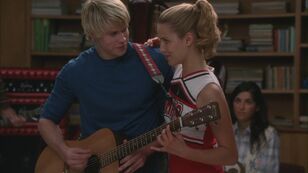 Quam
Finchel
Britanna
Klaine