Hi,
my name is Vienna Tang, and I am a 17-year-old girl! I'm from Holland but when I'm older I want to move to the USA and get there a job in a high building with my own office, a nice view would be nice to :P
I am a huge fan of Glee but I also like to watch other tv series like: Charmed, Pretty Little Liars, Lost Girl, White Collar, Legend of the Seeker and Nikita.
Love Britney Spears (since 2008), Cheryl Cole (Since 2010) & Naya Rivera. (Since 2011)
My Favorite Songs
Favorite song #1 Songbird
Favorite song #2 Landslide
Favorite song #3 I Feel Pretty / Unpretty
Favorite song #4 Smooth Criminal
Favorite song #5 La Isla Bonita
Favorite song #6 The Boy Is Mine
Favorite song #7 Constant Craving
Favorite song #8 Cough Syrup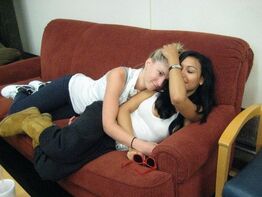 Brittana, because Santana is my favorite character and she's a bitch to most people but when she's with Brittany she's very nice and cute and I really like the way how this friendship grew into a relationship.
Fabrevans, because I think they were a cute couple. Also I liked that they are both blonde and I think it's fun that people call them Ken and Barbie because they're both very pretty and blonde.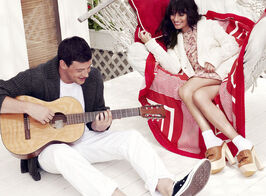 Finchel, because they are just made for eachother altough I don't think they should get as much screentime as they have at the moment.