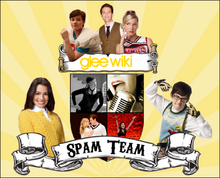 MI BIRFDEAY WISH IS TO BEE THE HEAD BUREAO ~ My Birthday Is 26th Of December
CURRENT GOODBYE RECORD: 22 mins - 18/3/12'
Will's Unlaziest Day - 18/3/12 ~ made Admin Application, 250 edits xD
CLICK HERE FOR WILL'S SUPER SEXY ADMIN APPLICATION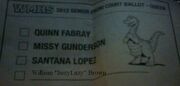 About me
NOTICE: I AM FINALLY UPDATING MY ACCOUNT AFTER ABOUT EIGHTEEN MONTHS. Yeah, I'm Lazy.
Heyy Heyy :)
Well if your on this page, you probally know i'm WillDaGleek, call me Will, Wil, or William (select few, or else i gets angry) I AM VERY LAZY
Well OBVIOUSLY Me Gusta Macho Glee. If i did't i'm not sure why i would even be on this wiki.
I enjoy Glee, The Sims, Eating Food, Musicals, Being Lazy, and Being Me.
I Will Update This later, I'm mainly doing moi friends :)
Favourite Glee *Insert Here*
'LAZY WILL CANNOT BE BOTHER TO DO THIS RIGHT NOW
Brittana is <3
Jass is (Jess + Cass) <3
Nill is (Nick + Will) <3
Kurtoskfy is <3
Tike is <3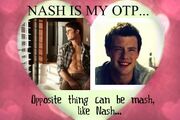 St. Berry is <3
Wazy is (Will + Lazy) <3
Willcorn is (Will + Popcorn) <3
Le Friends.
These Are My Friends. And i don't mean people i've talked to once or twice, i mean MY BESTERESTNEST FIRENDS. Yeah i can make up words.
Alot of these people are part of the "badass" group i'm in, we pretty much Run The World.
The Gang (The Besties):
Just letting everyone know, it was impossible for me to put these in an order, of awesomeness, smexiness, fabulousness, so i decided on alphabeticalness.
Beaky <3 - Gurllll your ah-mazing! I'm so glad i meet you, my life is so much better :) Your so kind and friendly (same thing O:). We get on so well you and me, i think we understand each other completley, were like phyisc :O :))) Your now favorite moi sista (along with Jes) as you stopped being my mother xDD You showed me the scariest video in my life :/ Your like the only person who can call me William :P Love Youu :)
Ish <3 - Nigel, this is my secret weapon it kills you everytime xDD I love you (long I)Sha you so awesomeeee and funny with your bottomless barrel of secret gifs that make everyone laugh :) Your the best bearo ever (heck yeah sucking up FTW) I'm really going to miss you ;( the time i spend with you is amazing time <3 Love you :))
Jes <3 - SIS <3 I actually adore you. Sure at first we were just bro and sis :P but now we are so tight, your so nice and amazing :) It's always better when your around. You have made my life better, your so bubbly :P We became friends in the whole glee wiki family thing and im so glad we did :) Love you so much, your my favorite sister (with Beaky) :)) *huggglessssss* Btw Jass is my OTP <33 adorableness
Jos <3 - You are the best Aussie Koala out there ;) You and I mate we are legends. Sure i owe you a ferrari for being absoultley AWESOME/AMAZING and getting me CM. I love you to piecess, your my Aussie bro and i'm prettys sure we are gonna be pals for evs ;) Yeah pretty much you and me brahhh and the sickest, laziest, sexiest, aussie lahhhss out there.
Kerwin <3 - "Adorkable" You are the coolest kid around Ker. Your Faboulous, smexi and your a badass ;) Your so funniii your hillarious comments make me laugh. You are the best person to talk to (i'll never forget that convo we had) <3 ALSO i need to be carfeul around you, your quote page is deadly O:: Yeah, your a squiffle, MY SQUIFFLE :)) And you call me William xDD I loves you kerrrwi <3
Maxyy <3 - Maxxy!!! You and Me have the funniest moments together, your like the funniest person on the wiki. Our random little roleplaying things are HILLARIOUS <3 I also hate you, and you hate me, which is why we get on so well? I screwed up your sleep patterns, and we always message each other xDDD Yeah i hate you xD Jokesss :)) Love You Maxx :)
Moll <3 - Gahhh Molllsss, your amazinggg. I love talking to you, its always such a great time :))) I wishes we were on more at the same time ;((( We needss to talk more!! Seriously if you need someone amazing to talk to Molly is your girl ;)) Lovee You Molls :)
Nick <3 - Ha. Ha. Ha. Ooooh Nick your one of the first people i remeber talking to on the wiki (once i came back) and i'm just going to say it your AWESOME :)) I've had some great moments with you :)) Im pretty sure we have had the best convo in the PM ever :PPP You and i get on soo well mate, we work together soo well xDDD Love you Nickkyy :))
Nads <3 - NADss :))) your like actually superr amazing and the nicerest person i have ever had the privallage of meeting. We need to talk more, like heapss more. Your soo funny!!! :)) Now why arent you on chat.. grrrrr *heres a lollipop* come back on the wiki ;( And come on skypee more, I'LL GIVE YOU MY EYES! <3 Lovess You Nads :)))
OorOor <3 - OorOor :)) Your the coolest, amazingest new perosn on the wiki :)) I can't belive how awesome you are :)) I love it when your on, we have had some great convos :DDD You are such a amazing young woman :)) I LOVE YO A$$, I'm yourrrr godsonn chimpmunkk and your my amazing stunnerr <3 Also i'm your maid of honor <3 Now gets on the chat!!! xDD Loviess You OorOor :) <3<3
Cass <3 - Cass gurrllll, You and Jess are adorable and know matter what anyone says you two love each other more then you love anyone else <3<3<3 Your so cutee when your laugh (which is always xDD) Now i imagine your texting, or should i say SEXTING? Jes right now! O::: Your reputation is so perfect on this wiki xDD You lucky poop xDD Love you Casss <3
Sasha <3 - SASHA IS SO FLUFFEH I'M GOING TO......... ;) DIE O: Your my brother apparently? xDD You and Hayley got married, How long will this lastt xDDDD Oh Sashaa your always on skypee (do you sleep) but you need to actually talk moreee, you quiet the babe, dayumm one sexyy babe ;)) Don't ask me where that came from xDDD Love you Sashaayy xD
Jas <3 - JAS! You hate me, and i don't hate you xDD But somehow, somehow we manage to get on and always seem to be talking, well mainly rantting about Glee, "No One Hates Glee As Much As Gleeks" ;)) And Fangirling overr Birttanananananana <33333 Also readingg awkward fanficcss, and do other sexy thingss xDDDD Love you Jassayyy!! <3
Sarah <3 - Sarahh <3 We are Aussiee koalas and we talkk, I HEARD YOUR VOICEEE you sound nothing like echo laddyyy xDD Maxy is high, like me when i saw the magic chicken and all the other animalss xDD Yeah i'm like always high :///// Anywayyyy talkkk on skypee moree, plus i gots skype at school so we can talk there ;)) Your so sillayyy and your like SUPERLYY niceeeyyy <3333 Love youu Sarahhayyy <3
Hayleyy <3 - BOOTEHH, Hayleyy i know we just met but clearly i love you xDD I can't wait for us to get to know each other better, and come up with a whole bunch of incredible in-jokes, that are most likely sexual ;)) You call me Willdo, which isn't sexual at all xDD You so funnehh and nicee and sexayy (not as much as mee) Love you Bootehh <3
Pillow <3 - You are my all, Someday I WILL MARRY YOU <3
JIM! <3 - Omgggg Jim, I LOVE YOU YOUR MY BFF, Your so sillay <3