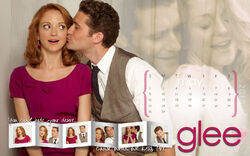 Guess what Wemma fans! There is still hope for Spanish teacher
Will Schuester
and quirky guidance counselor
Emma Pillsbury-Howell
!
Matthew Morrison
revealed that despite the return of his potential love interest
Holly Holliday
,
Gwyneth Paltrow
, Will and Emma,
Jayma Mays
, "will get together."
"By episode 90," Morrison teased, "I think by season 14, Will and Emma will get together. 2022. I don't think my math is right."
Matthew also confesses he's "over the moon" that Gwyneth (Holly Holliday) is coming back—possibly this time for some Schuesterrific lovin'. Continued below...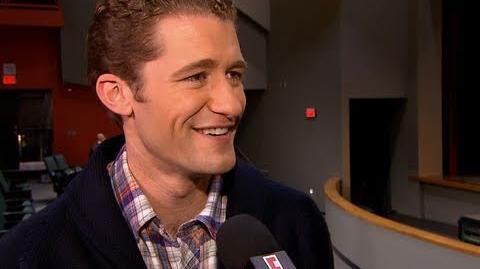 "I was actually with [Gwyneth on Monday] when she was being honored with her star on the Walk of Fame, and she is so excited to come back…I so hope there's some kind of love interest there. All the jealousy is on my end because Emma is married now."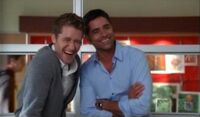 Right. To the guy Matthew calls "J Sizzle," John Stamos. But for the record, M.M. hopes J.Siz sticks around on Glee. "He's awesome. It's really good to have a male counterpart to go head to head with. He's incredible. I have a really good time with him, he's such a bro. But he makes it hard for Will because he is such a great guy and someone who is actually making Emma a better person, so at the end of the day I am happy for her. But it hurts."

So maybe this time, when Gwyneth returns, Emma could be the one who's jealous? "That would be nice!" Matthew says. "I need some of that. Will Schuester's not getting any love."