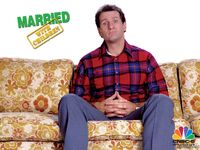 Ed O'Neill dissed the amazing
Sue Sylvester
, also known as
Jane Lynch
, at a press conference this weekend. The "Married...With Children" alum claimed to love Jane Lynch but thinks she didn't deserve the 2010 Emmy win!
"I love Jane, honestly I do," O'Neill said, TV Guide reports. "I'm dying to star in one of Christopher Guest's movies alongside her, but I don't think she should have gotten the Emmy for that part. [Sue Sylvester] is just a one-note character."
O'Neill submits his onscreen wife Sofia Vergara should have won the Emmy. "Sofia is just so, so funny. I don't think people realize how hilarious she is. She's so sharp with her wit, it's amazing."
What do you think? Did she deserve the win or is the Modern Family actor correct in his criticism?