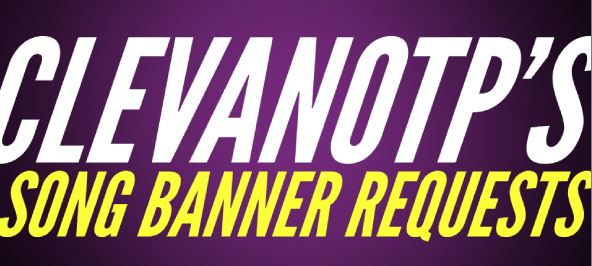 Hey guys, Trae here! So, I've had this mad crazy idea of making song banners of your choice in graphic-like form. The main font used is League Gothic for the banners and you can pick what song AND what background color you would like and it can be as many banners you would like. For the song, you would have to pick out 1 line from the song of your choice and I will put it in the banner. Piece of cake, eh?
Here are some examples!
Want one like those?
All you have to do is pick a song, choose one line from the sng and choose a background color!
:D