Comments

10
The Glee Wiki Tournament: Girl Power - The Final Round
Now, The Glee Wiki Tournament: Girl Power is finally coming to an end as the finale is finally here. Let's make this finale the best of them all.
The Callback List (Round 4)
Edit
Called Back...
♥ Dcrisslover
♥ IiLoveKlaine
♀ Brittanarocks
♀ UndercoverGleek1
Not Called Back...
Ixii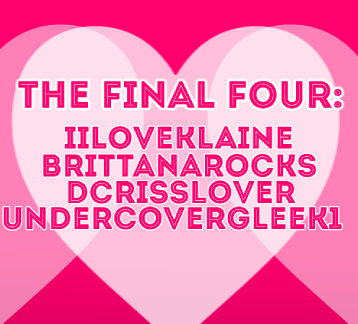 The Final Round
Edit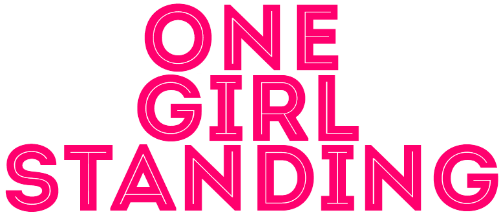 I can't believe we're finally finishing this finale off like this. It's crazy. It's finally here. From explaining your experiences before Glee to making songs and poetry about what Glee means to you, it's about time that you finally show who you are in this finale. Now, this is way different than the last seasons because I've never had a top 4 for the finale, each season there were two. So, I decided to change it up a bit, since the four of you have put in so much effort during the season, that I want to see which girl out of the four is the biggest gleek of all. It's been over 3 and a half months of hard work, and this last round will end with a bang. For this assignment, you will have to give a speech. It's not that simple, though. You will be in a chat room on the official TGWT wiki, including judges that were either formerly a contestant in the tournament OR willing to participate to root for their favorite. You MUST give a 2-minute speech about why you are the biggest gleek, how has Glee changed your life and why you should win this tournament. This will not be a comment, this will be officially presented on the chat box. Including me and the judges WILL decide on who the winner will be for this final round. The judges will get 1/3 of the say and I will get 1/3 of the say also, so if you get 2/3 of the votes, you will be the winner! Since there are four of you guys, I'm really confident that you guys will work hard. I will also try to have our last two winners, Gliebe and Zinnia3 wish you guys luck. So, please do not procrastinate and go on and brainstorm for this round. Further information about the date of the final round in chat will be given soon. PLEASE ALL FOUR BE ACTIVE ON CHAT.
Round 1: Gleeful ExperiencesEdit
Game Winners: IiLoveKlaine and QFabrayGleek4eva

Bottom 2: MaryPierceLopez and ILoveGlee
Eliminated: ILoveGlee
Round 2: SonglinesEdit
Game Winners: MaryPierceLopez
Bottom 2: SkySplitz and QuinnQuinn
Eliminated: QuinnQuinn
Round 3: Episode Glee-viewsEdit
Game Winners: IiLoveKlaine and QFabrayGleek4eva

Bottom 2: MaryPierceLopez and ILoveGlee
Eliminated: ILoveGlee
Round 4: Advertise Me 4 GleeEdit
The Elimination RoundEdit
Bottom 3: SamAndQuinnForever123, Dcrisslover and SkySplitz
Eliminated: MaryPierceLopez (quit) and SkySplitz
Round 5: Paired UpEdit
Game Winners: IiLoveKlaine and UndercoverGleek1
Bottom 2: QFabrayGleek4eva and SamAndQuinnForever123
Eliminated: SamAndQuinnForever123
Round 6: Cast vs. CharacterEdit
Game Winners: Dcrisslover
Eliminated: LVChord (quit) and QFabrayGleek4eva
Round 7: Poems/LyricsEdit
The Final Round:Edit
Grand Champions: Brittanarocks and IiLoveKlaine.
Second: UndercoverGleek1
Third: Dcrisslover (quit)
Round 1: Gleeful Experiences (12 contenders remain)
Round 2: Songlines (11 contenders remain)
Round 3: Episode Glee-views (10 contenders remain)
Round 4: Advertise Me 4 Glee (9 contenders remain)
Round 4.5: The Elimination Round (7 contenders remain)
Round 5: Paired Up (8 contenders remain)
Round 6: Cast vs. Character (7 contenders remain)
Round 7: Poems/Lyrics (5 contenders remain)
Round 8: One Girl Standing (4 contenders remain)
The Top 12
Edit
Note that these are listed in alphabetical order:
Actual Rankings
Edit
1st: Brittanarocks and IiLoveKlaine
2nd: UndercoverGleek1
3rd: Dcrisslover
5th: Ixii
6th: QFabrayGleek4eva
7th: LVChord
8th: SamAndQuinnForever123
9th: SkySplitz
10th: MaryPierceLopez
11th: QuinnQuinn
12th: ILoveGlee
Contender Progress Chart
Edit
Stage:
Finals
Round:
Top 12
Top 11
Top 10
Top 9
T.E.R.
Top 8
Top 7
Top 5
Finale
1
Brittanarocks
In
In
In
Safe
In
In
In
In
Winner
3
IiLoveKlaine
Win
In
In
Safe
In
Win
In
Safe
Winner
4
UndercoverGleek1
In
In
Low
Safe
In
Win
In
In
R.U.
2
Dcrisslover
Low
In
Low
Safe
Risk
In
Win
In
R.U.
5
Ixii
Safe
Low
Out
Back
Safe
In
Out
6
QFabrayGleek4eva
Win
In
Win
Safe
In
Risk
Out
7
LVChord
In
In
Risk
Safe
In
In
Quit
8
SamAndQuinnForever123
Low
In
Low
Safe
Risk
Out
9
SkySplitz
In
Risk
Safe
Safe
Out
10
MaryPierceLopez
Risk
Win
Low
Safe
Quit
11
QuinnQuinn
Low
Out
12
ILoveGlee
Out
| Contender | Result | Date Eliminated |
| --- | --- | --- |
| Brittanarocks | Winner | July 27h, 2012 |
| IiLoveKlaine | Winner | July 27th, 2012 |
| UndercoverGleek1 | Runner-Up | July 27th, 2012 |
| Dcrisslover | Runner-Up | July 27th, 2012 |
| Ixii | Eliminated | July 17th, 2012 |
| QFabrayGleek4eva | Eliminated | July 6th, 2012 |
| LVChord | Quit | July 6th, 2012 |
| SamAndQuinnForever123 | Eliminated | July 1st, 2012 |
| SkySplitz | Eliminated | June 13th, 2012 |
| MaryPierceLopez | Quit | June 13th, 2012 |
| QuinnQuinn | Eliminated | May 25th, 2012 |
| ILoveGlee | Eliminated | May 20th, 2012 |