♥▬♥▬♥▬♥▬♥▬♥▬♥▬♥▬♥▬♥▬♥▬♥▬♥▬♥▬♥▬♥▬♥▬♥▬♥▬♥▬♥▬♥▬♥▬♥▬♥▬♥▬♥▬♥▬♥▬♥

We love
The Dork + The Diva.

♥▬♥▬♥▬♥▬♥▬♥▬♥▬♥▬♥▬♥▬♥▬♥▬♥▬♥▬♥▬♥▬♥▬♥▬♥▬♥▬♥▬♥▬♥▬♥▬♥▬♥▬♥▬♥▬♥▬♥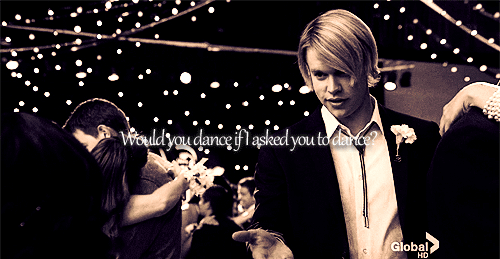 This blog is dedicated to why exactly we Samcedians ship Samcedes as hard as we do. As the season passes on hopefully the list will expand. These are just the things off the top of my head, and if I've missed anything let me know in the comments:

Show Reasons ❤
In Prom Queen when Rachel first asked Sam to prom he refused, when she asked a second time coincidentally with Mercedes he said yes.
Mercedes told Rachel exactly what she dreamed her prom to be like and Sam made that dream come true without knowing he did it. Which tells me everything he said was from the heart.
Mercedes appreciates his dorkiness as evident in Prom Queen, and New York.
Mercedes also dated him when he was at his lowest (homeless, and broke), so she didn't date him for status, or popularity.
Sam doesn't see color or size, and even though Mercedes is a beautiful girl some people would say they shouldn't be together because of her race/size. Sam loves her for who she is and finds her beautiful inside and out.
When Sam returns he tells Mercedes that he'll fight for her down a crowded hallway.
Following up on reason #6 there is a quote that goes:

"Anything worth having is worth fighting for." -Anonymous

Again:

At Sectionals he watched Mercedes with the proudest look on his face.
During ND's performance Sam does his body roll and the camera cuts to Mercedes smiling slightly embarrassed but lovingly.
In All I Want For Christmas Is You they are both heavily flirting with one another, and Sam essentially follows her around the room.
Tina makes the remark that they've been stealing glances with each other and knows something is going on between them.
They sing Summer Nights about each other.
Sam joins the synchronized swimming team because he's desperate to earn a Letterman jacket and impress Mercedes (even though she doesn't care about that kind of stuff, like at all).
He indirectly proposes marriage to Mercedes. After asking what she thinks about marriage, and she tells him after she wins her first Grammy. He asks her if she has an idea of who the guy is gonna be, and essential tells her that he wants to be that guy.
When singing The First Time Ever I Saw Your Face while all the girls are thinking about their true loves Mercedes automatically thinks about Sam.
Sam calls Mercedes immortal and is the first to put her name up in lights.
He remarks that they never got to do a duet together as if he were bothered by that fact.
He tells her that if she sings with him she can go back to Shane and he won't stop her. At first she refuses, walking away. Sam begins to play his guitar and she gives in.
They sing Human Nature, it's their first duet together. The duet is just between the two of them, making it more intimate.
They go to Non-couple's counseling together.
When Emma starts to talk about different forms of communication the first thing Sam does is take out his cell phone and tweets "MercedesSmellsGood" and won't stop until it's trending.
When told they aren't allowed to speak to each other for a week both are visibly upset.
They find a way around the rule by serenading each other in front of the whole club. Sam sing Bamboleo/Hero and Mercedes sings Don't Wanna Lose You.
In the beginning of Don't Wanna Lose You Sam looks sad and refuses to look at Mercedes, eventually he does and realizes she's singing to him. His mood immediately changes. Mercedes stands directly in front of him and sings to his face, making it clear to whom this song is directed.
Sam sings Bamboleo/Hero to Mercedes and majority of the lyrics are in Spanish, he is also notably dyslexic, learning a whole other song in another language could not have been easy at all. Shows how much he care about her.
At the end of the week, they stare at the clock counting the seconds until they can see each other again.
The first thing they do after "The Week of No Speaking" is go to find each other.
Every time Mercedes walks away with Shane, Sam is left looking heart broken/genuinely upset, and usually Mercedes is reluctant to go.
Sam makes the observation that Shane is not a part of The God Squad with Mercedes.
Sam asks Mercedes to be his Valentine.
He makes her a sincere heart felt gift (paints one of the three wise men to look like St. Valentine). He also gives it to her early because he's too excited. (adorable XD)
When Mercedes tells him she told Shane about them the first thing he wants to do is get back together with her.
Mercedes tells him they can't be together because she doesn't recognize herself. Someone who is a cheater. She's afraid she'll do the same to Sam.
Sam tells her that they would never do that to each other.
Mercedes tells Sam she loves him both verbally and in song with I Will Always Love You.
One of them (some think it's Sam) pictures Mercedes in on stage in a satin gown singing only to Sam. He is watching from afar crying but proud. They are also the only two people in the dream sequence, as if they are the only two people in the world.
Despite the fact that his heart is breaking you can see that he's still proud of her and respects her decision. He even makes several attempts to smile and succeeds sometimes.
They are both in tears by the end of the performance. Showing that they truly care for one another and want to be together.
Sam leaves the choir room in tears. Clearly not able to handle being in the same room anymore.
During Cherish/Cherish Sam glances at Mercedes while singing the lyrics "You don't know how many times I wished that could mold into someone who could" to be continued by all of them "cherish me as much as I cherish you".
Media and the fandom
If you've read the reviews of the past couple of episodes, back to Hold on to Sixteen, the media has pretty much been eating them up. They've become the new it couple of several major media sources. Sam and Mercedes and several things related to them have trended on twitter. Human Nature, Samcedes' first duet, was the second highest selling song from the Michael episode and even made it up to #4 on iTunes, and #56 on the Billboard Hot 100. New Samcedians are popping up everyday, and if you're one of them Welcome to the wonder that is the Dork and the Diva! :D
Production
They literally went to the very school legendary movie "Grease" was shot at to shoot the scene for Summer Nights. As a Samcedian I am very honored. They also paralleled Grease's main couple Sandy and Danny throughout the episode.
Despite the terrible circumstances the iconic song I Will Always Love You is another honor for Samcedes and it's shippers. They even paralleled Whitney's movie "The Bodyguard". R.I.P. Whitney, we Samcedians will hold this honor close to our hearts forever.
They have a theme song if you've noticed. A slowed down piano version of "Summer Nights" plays during some of their more major scenes. The only couples who have a theme on the show are Finchel and Wemma (they share one), and Klaine.
Even though it was cut from the episode (Heart) Sam's locker contains several pictures of Mercedes, 3 in fact. 3 pictures of Mercedes, school books, a jacket, and an ungodly amount of chapstick. See the below images:
Random Observations/Trivia
Shane is not at Sectionals watching his girlfriend despite the fact that he was so supportive of her earlier.
The two share countless glances with each other. During Rachel's performance of Without You, when Sugar tells the club that they need to find dates for her party, in the flash back during The First Time Ever I Saw Your Face, Sam gestures to Mercedes during Let Me Love You (all the boys were gesturing to their significant others), and during Home (Michael Bublé).
Sam has only ever cried twice on the show. First time: in Rumors when he pretty much lost everything and his friends took it upon themselves to buy back his guitar, something that meant a lot to him. Second time: in Hearts when Mercedes told him they can't be together. He also cried harder in Hearts during I Will Always Love You, and in a room full of people.
In Heart Mercedes welcomes Quinn back into The God Squad and introduces the new character/student Joe Hart. Which means Sam and Mercedes were the only two in the club, for what could only be several weeks/months.
Why I fully believe Mercedes is the girl for Sam
This is based off the Heart episode alone:
When Sam tries to get back with Mercedes she tells him that she can't. She hates the fact that they cheated and lied and even though she didn't love Shane, at least not the way she does Sam, it kills her that she hurt him. She IS the only girl, the only person really, who has ever shown remorse for cheating in this show's history. She was not only upfront with Shane about what they did, no he didn't have to hear about it from someone else, she was also horrified at the fact that she became the type of person to cheat. She told Sam that until she finds out who she is when it comes to love they can't be together. That tells me that she is so scared of doing the same thing to him that she puts off both of their happiness. When they get back together Sam will never have to worry about her cheating or lying to him. That's not the person she wants to be and it's not the person she is. Sam will truly have a quality girlfriend.
Why I fully believe Sam is the boy for Mercedes
This is based off a lot of things:
Sam as we've seen from the past that he is an amazing boyfriend, one who would treat a girl right. Mercedes has been single for two seasons/years it's about time she's had a boyfriend and how lucky is she that she's gets a boy so sweet and adorable as Sam? Sam was the first person to look at her for who she really is and love her for it. Prom Queen was a major sign that they're right for each other. I can't stress enough how he made all of her Prom wishes come true without even realizing he did. He is the boy she's always been dreaming of. He avidly pursued her. Quinn told him about Mercedes' boyfriend and essentially threw herself at him but he chose to fight for Mercedes. He knew her dream was to have her name up in lights one day, so what did he do? He put her name in lights first. During I Will Always Love You even though his heart was broken he still tried to smile. That tells me that while it's killing him not to be with her he respects her decision and is proud of her.
Chemistry
Some people argue against Samcedes saying they have no chemistry. Well, I don't believe that at all. They've managed to scrounge up a lot of supporters based off the little interaction they've had, and with each passing episode they gather more. Some people are only watching this show for them, though I hope they end up falling in love with Glee too. :P So what I'm getting from this is that chemistry is subjective because they do have chemistry, tons of it, it's just that some people don't or refuse to see it. What I'm saying with this is be careful when you go off spouting that X couple has no chemistry because some people might not feel Y couple has chemistry. So it's not objective. If it is what you're basically saying is: Every couples has chemistry but at the same time NONE of them do. And IDK about you but that's some trippy stuff :P
If you have anymore reasons post them in the comments. :)
Click here to return to the Samcedes Team Page. ❤