Comments

10
The Glee Wiki Tournament: Murder Mysteries Auditions
Since Trae left. I just want to try to do The Glee Wiki Tournament :)

Today is the Audition for the newest Glee Wiki Tournament!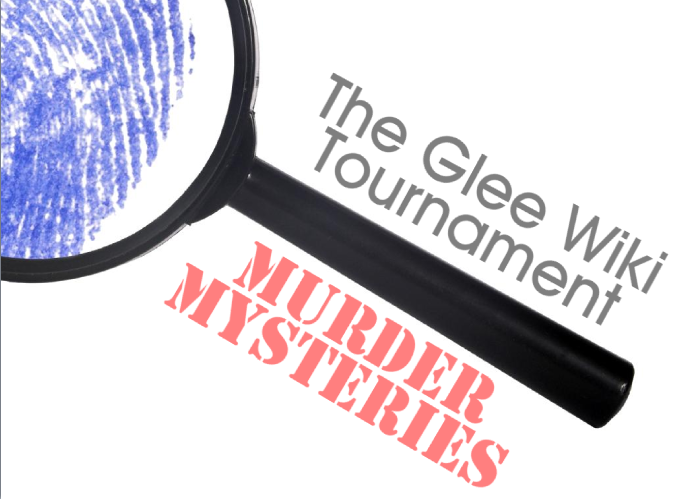 Audition Process
Name + Username:
Favorite Character:
Something we should know about you:
Favorite Song (Doesn't have to be from Glee):
Why should you be in the Top 5 for this competition?:
Judges
By its very definition, Glee is about opening yourself up to Joy.....
We need more than 12 comments please :)