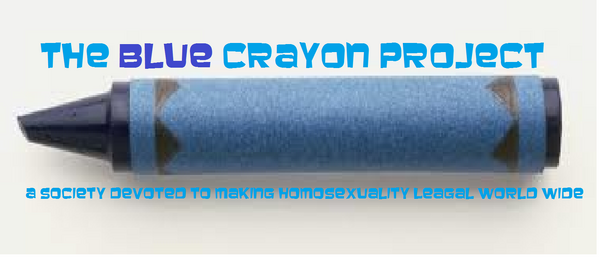 http://en.wikipedia.org/wiki/File:World_homosexuality_laws.svg
Tonight in Chat, we saw a troubling sight
It was a color coded map showing where homosexuality is leagal.
The U.S was gray, making homosexuality legal, but unregonized.
Parts of Africa were red, which ment that being gay could put you in jail, or have you killed.
But some parts of the world, like Canada, were blue, making homosexuality legal and regonized.
So started the blue crayon project, who are devoted to coloring the world blue.
You can help. Repost this in your own blog or sign your name below and you will make a difference.
Thank You, and togeter, we will make the world blue.
Signed Names