Hey! It's Ryan, and as Glee ended last week and won't return for another 3 months, I decided to occupy myself by starting a fanfiction. Below I have written a quick summary and outline to audition a character. The name of it is Glee: A Vocal Revolution, because of how show choir popularizes in the next few years. I've decided to make some of my own characters, but I also need some of you guys to help me with that.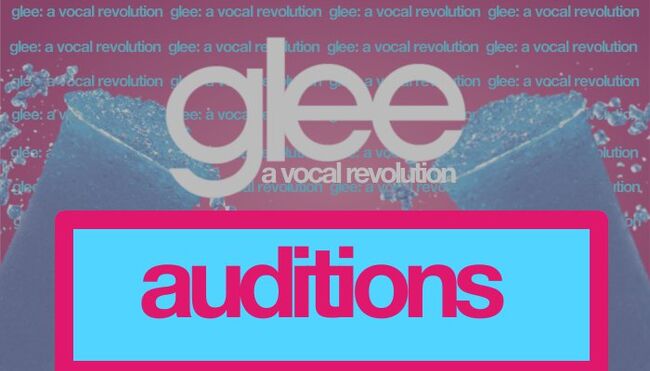 Summary
After Liam Berry's cousins recent victory at Nationals last year, he has gained a sudden sense of popularity at High School. But as he is forced to make an imperative decision, he finds himself in an entirely new world; show choir. Liam joins several other hopeful underdogs in the process of making their dreams become a reality.
Setting
Where: Corona, Queens, NYC
When: Year of 2012-2013
Audition Outline
• Name:
• Nickname (optional):
• Grade & Age:
• Sexuality:
• Appearance:
• Personality:
• Family:
• Teaching Position:
• Extracurriculars(Apart from Glee club):
• Audition Song(more than one would be helpful):
• Songs They Sing In The Future Episodes(optional):
• Background(optional):
• Portrayer:
• Reason For Joining(optional):





(Note: Those in bold are the requirements for auditioning a teacher, while all of them are for students. Also, I would prefer that songs chosen aren't any that have been performed on Glee.)





Thanks guys, and I hope you all audition! xD

RESULTS WILL BE POSTED SATURDAY, JUNE 2, AT APPROXIMATELY 12PM (EST).