Comments

22
The Start of Something New: A next generation fanfiction
Plotline- New York, the center of the universe, it has a lot to offer. From the busy streets of time square to the row homes of Brooklyn there is nothing that this city does not have. People also call this city the art capital of America. On every corner you turn there is a aspiring artist drawing a painting of a tourist or a man singing on with his guitar in the crowded halls of Penn Station. In central park you can hear music of every culture from all around the world. Every aspiring artist gets their start in New York but its sad to know that most of the city's people never get noticed. But that is all about to change because the most culturally diverse high school that has both the rich and poor, William Howard Taft high is about to get a new teacher and this teacher is about to change the lives of 12 fortunate kids who's future are brighter then they think.

Teacher: Finn Hudson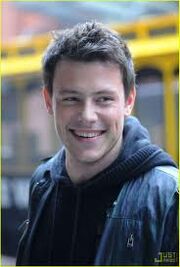 ''"I want to make a difference in these kids lives, to let them know they are worth something."''
After his two year service in the U.S. Army, Finn Hudson decided to live in New York and go to school to become a teacher. After getting his degree and marrying his high school girlfriend and now Broadway star Rachel Berry, he was hired as the history teacher at William Howard Taft High school. But it was there where he noticed that the kids there needed something to believe in, something more than the sports that the school offered. Something that would make the kids know that their future could be brighter than they could ever think. So Finn went to the principal of the school and told him what a Glee Club could offer the school. Ecstatic about the new club, the principal agreed and Finn had the funding he needed for a Glee Club, the only problem he faces now is how to get kids to join.
Charaters so far:
Annie Stark- Junior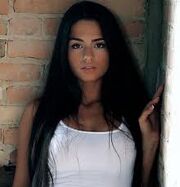 "Just for once in my life I want to be noticed for my talent and not for where I'm from."
Born and raised in Bushwick Brooklyn to a neglectful, hot headed father and an absent mother, Annie was always knew how to take care of herself. Her escape had always been music. Throught her school life however, she had always been a wall flower. But will the opening of a Glee club change all of that? Will she have her day on the Broadway Stage?

Audtion Song- Mama Who Bore Me (Spring Awaking)
Jensen Wentworth-Junior
"I know we can win it all if we just learn to get along with each other."
Jensen is your typical popular rich jock with a cocky personality. Born to a wealthy family in Brooklyn Heights, Jensen always got what he wanted from both his parents. In school, he is known by everybody. Every girl wants to date him and every guy wants to be him. But lately he has been feeling like he will become nothing in life. But maybe, just maybe his amazing voice could get him somewhere...if he had the guts to show it.

Audtion Song- I Don't Want to Miss a Thing (Aerosmith)
Kasey Miller- Junior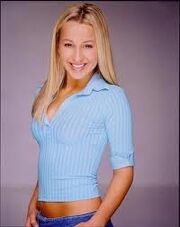 "Did you know that my hair is worth um...about 5,000 dollars? That's more then your row home so keep your hands off"
Kasey is a snob, a stuck up little daddies girl who thinks that the school's dress code does not apply to her. She mostly thinks of herself and believes that her dad owns half of New York. Kasey thinks that she will be a famous actress one day, but what she doesn't know is that her dad has been paying the drama teacher to give her the lead roles. But will sining be her calling?

Audtion Song- Call Me Maybe (Carly Rae Jepsen)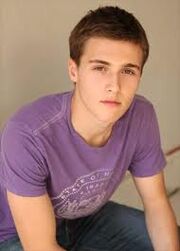 James O'Connor: Junior
"I aspire to be like Kurt Hummel in everyway...even if my parent's don't approve of my choices."
James is a great guy with a great fashion sense, he is your all american teenage boy with a great sense of morals from his devout Irish Catholic family. But there is only one little isssue, James is gay and he knows that if he tells his parents they will disown him as thier son. So he figures he could pay a girl to date him for a while until he graduates. Will it really be that easy?
Audtion Song- Here Comes the Sun (The Beatles)
Aayliah Nicholle De La Torre:Sophmore
or Liah De La Torre for short
" People have been making assumptions about me and deciding who I was for years. It's time to stand out and show them the real me."

Aayliah De La Torre by SamcedesandKlaineForever

Aayliah is very quiet and kept to herself. If people got to know her, they'd see is a sweet, loving, kind and bubbly girl. But they don't. She has low self esteem issues. She hates how she looks and she thinks that all she has is flaws. She is a total humanitarian though. She loves to give back.Ever since she was little, people found something wrong with her.Whether it was her bright, red hair or the clothes she wore, people found things to talk about her.This lowered her self-esteem so she tends to herself and stays outside the crowd. The truth is though, that things have changed. If she actually spent more times focusing on the good, besides the bad, she would see people do think that she's really pretty. Guys even think she's cute. Like Skylar who is crushing on her but is too shy to tell her. Will she ever stand out and show people the real her? Will she realize Skylar's crush on her and admit she crushes on him too?

Audition Song Stand Out-Keke Palmer (film version)- Stand Out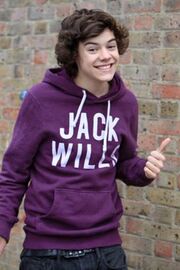 Skylar Evans:Junior'
"I want people to see that I'm more than just some jock."
'Skylar can be very can be very obnoxious and annoying.He's also sarcastic, funny, aloof, and does a big heart. Unlike most jocks bullying ain't really his thing. He's the jock that tries to convince his friends to stop picking on other teens. Skylar is considered different than the rest of his jock buddies. He doesn't party all the time like them, tease the other kids like them, date the girls they date, and they definetely don't condone the thought of him being in Glee. But Skylar really doesn't care because at this moment in time he's only trying to impress one particular person:Sabrina. He falls for her more everyday and he really wishes she'd notice, but she doesn't. Will she ever notice? Will people ever see that there is more to him. '
'Audition Song -Wanted-Hunter Hayes '
"You say you know me, but i bet you don't"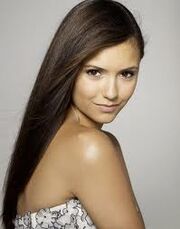 '''Name: Doniya (Cherilynn Megan Black) Malik
By: http://glee.wikia.com/wiki/User:Gleelover4ever
Nicknames: Cher, Lynn, Meg

Age: 16
Year: Sophomore
Clique: Gleeks, Cheerleader
Sexuality: Bisexual
Religion: Muslim
Vocal Range: Soprano
Appearance: She stands at 5"6 and has brown-black locks with black eyes. She loves being herself and would wear clothes according to her feelings, which makes it easy for people to know her feelings.
Personality: Shy-natured Cher is actually a very ambitious girl. Her dream in life is just to be like her brother. She loves music and writing songs, writing whenever she feels low. And she someday hopes to have her own reality show too. She is very independent, being sent to America to take care of herself. Is naturally smart and loves logic. Being extremely like her brother, she speaks very fluent English with a very strong accent, causing her friends to find it sometimes very hard to believe that she is Italian. And like her brother, she is very dramatic. She can cry on call and she can be quite untrustable given her acting skills as she can lie just under your nose. However, thankfully Cher is overly kind hearted. She loves giving and love. She loves everyone, underdogs and jocks, causing guys to repeatedly get the wrong idea. She is a closeted bisexual and has never told anyone. She doesn't trust anyone except her brother, who she has an extremely close relationship with. She and her brother have a very special relationship and shares secrets with only him. He is the only one who is allowed to call her both Cher and Doniya.
Backstory: Being born with mixed heritage, Cher/ Doniya grew up with endless torments. She and her brother, 1D star Zayn, changed schools multiple times just to fit in. Well, at a certain stage they did. But as much as she loved England, due to the countless hostage cases there, her parents sent her to America, hoping that whenever her brother and their band were there, they could take care of her. But being the sister of a famous musician isn't easy, especially when you're a shy girl, living in NYC by yourself. With that, Doniya decided to change her name to Cherilynn Megan, moving to Lima, hoping no one would find her. And the only person who knew who she really was and why she was there was her brother. And everyone else she knew there thought she was just an Italian foreign exchange student.
Strengths: Cheerleading, Singing, Dancing
Weakness: Shyness, Being of Mixed heritage
Ethnic: Pakistani-English (Italian)
Audition song: Turn my swag on (Cher Lloyd version)
Jacob Anderson:Sophomore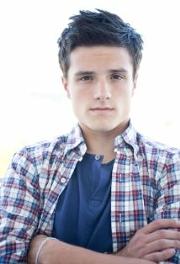 "I' sick of everyone deciding who I am and where I want to go in life. This year it's gonna be different. I'll be someone new."
Jacob has always been pushed around by his parents who have decided what he should wear and who exactly he should be. He loves to wear the colours purple and black. He wears dress shirts usually untucked and open with a henly underneath. He knows if he tells his parents he's gay he'll dissapoint them because they're devoted Christians. But another boy, Hunter, has tugged at his heart strings, will Jacob's secret get out too soon?
'AUDITION SONG: 'It's Not Over - Daughtry
Hunter Burke:Sophomore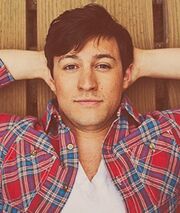 "I just want to find someone who loves me for me"
Hunter has always been pushed into relationships and one night stands by his friends for far too long and he wishes he could change that. Hunter is gay and knows how to spot someone else who is part of the LGBT community. Now he's fallen for Jacob will this be his one true love or another broken heart?