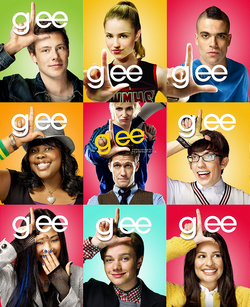 Hey Gleeks!
Are you all excited that regardless of which cities Glee is touring this summer, you still get a slice of the Glee action on the big screen? Here's what we know about the movie so far!
It'll be in theatres for two weeks from August 12-25 BUT if it does well, they might extend the screen time!
We will see fourteen cast members. This doesn't include Will or Sue. We don't know if they'll be in the movie but so far they haven't been announce as being part of it.
Songs, Songs, Songs! Our favorites like Don't Stop Believin' and I'm a Slave 4 U will be performed...you know what this means! Brittany S. Pierce will be performing that amazing dance!
What do you think Gleeks? Can't wait for the 3-D experience? In the meantime we have Prom to look forward to!
Source

Kate.moon 18:43, May 6, 2011 (UTC)
Ad blocker interference detected!
Wikia is a free-to-use site that makes money from advertising. We have a modified experience for viewers using ad blockers

Wikia is not accessible if you've made further modifications. Remove the custom ad blocker rule(s) and the page will load as expected.