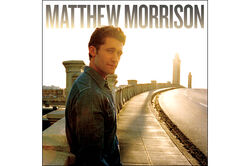 Hey Gleeks!
We've got the scoop on Matthew Morrison's debut album! McKinley's favorite teacher released his own album that features his classic croon-y voice with eclectic pop.
Not only does he have duets with Sting and Elton John, but also a song with his Glee love interest, Gwyneth Paltrow aka Holly Holliday.
Video

Will you be listening to his songs? Check out Billboard for the full track listing!
Kate.moon 21:20, May 10, 2011 (UTC)
Ad blocker interference detected!
Wikia is a free-to-use site that makes money from advertising. We have a modified experience for viewers using ad blockers

Wikia is not accessible if you've made further modifications. Remove the custom ad blocker rule(s) and the page will load as expected.