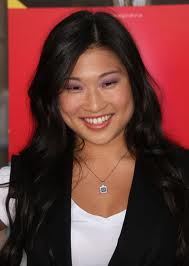 Now that Prom is over (and what an amazing episode that was!), we have something not quite so happy to look forward to: Funeral. We still don't know very much about who's leaving Glee for good, but recently, Jenna Ushkowitz aka Tina gave Popcrush some information about the upcoming episode:
"You know it was really, really sad. Any kind of death is sad and it brings you back to a place you don't really want to go. So it kind of affects everybody. It was really hard but the episode is done really, really well."
She also adds: It was really sweet and I think people will appreciate it. It was done in the right way," she admits, adding, "I think they'll be sad but I think they'll feel for the characters who will be affected by it. Any death, and especially on 'Glee' [since] you don't expect something like that … To happen, I think you're like 'Oh, wow.' … Fans will be shocked a little bit, and not expect anything at all … I think fans will like it."
It's certainly difficult to imagine an important member of Glee leaving forever. Let's hope that whoever leaves Glee leaves for a good reason!
Kate.moon 18:35, May 11, 2011 (UTC)
Ad blocker interference detected!
Wikia is a free-to-use site that makes money from advertising. We have a modified experience for viewers using ad blockers

Wikia is not accessible if you've made further modifications. Remove the custom ad blocker rule(s) and the page will load as expected.