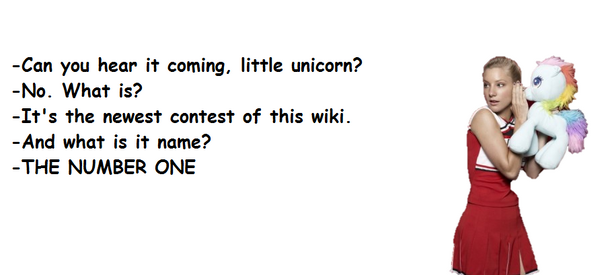 Hi everyone!
Welcome to the new contest of the wiki: THE NUMBER ONE!
The contest will consist in 12 contest fighting to get the title of The Number One Gleek. Each week the contestants will receive a challenge and they have to do what the assignment says in the first 48 hours or they will be at the bottom 3 and they can get eliminated.
I need 12 people to participate so here I let you the auditon sheet.
AUDITION SHEET
Edit
Name:
Username:
Description of yourself:
Why I should choose you:

It will just cost you 5 minutes of your life to auditon for the oportunity of participate in a fun contest with a good atmosphere, having fun is the principal objective of this project.
Good luck and maybe the odds be ever in your favor