Comments

0
The New Direction of The New Direction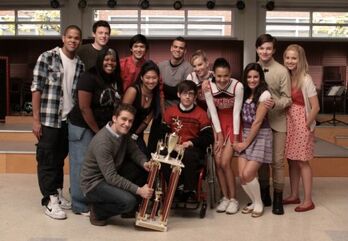 I remember the feeling that I felt when I first watched glee, I'm really really happy and inspired 'cuz I have so much talent but so little self confidence, I am a part of a choir and I'm just an ordinary member before but because of glee I became one of the most important member, I became one of the best soloists and Bass member...
Glee changed my life that's why I never get tired of it...
but...
It seems like The New Directions is taking a New Direction...
Glee used to feature underdogs who want a spot in the center stage. These underdogs have flaws and everything that's why people liked them, people can connect to them... I don't know 'bout you but most of the time, I don't feel that anymore. you know why? here are the reasons:
They used to give the message that MINORTIES SHOULD NOT BE IGNORED. Glee's minorities are: TINA (asian), Mike, (other asian). Rory (foreign exchange student), Artie (disabled), Kurt (Gay guy) mercedes (black), santana (I DON'T THINK SHE IS), Rory (the irish dude no one understands [i l♥ve rory]), etc. and as you can see, some of them are not given any spotlight, they are given 1 line per episode, almost no story, and when they were given a storyline, it only lasts for an episode or two like Mike's Daddy issues, and Rory's fight for sugar. NOW SANTANA AND BLAINE cannot be stopped! THEY SING EVERYTHING, they even sing more songs than FINN, THE MALE LEAD which leads me to my new point.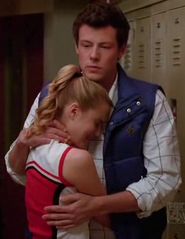 Finn used to look like the HERO and I always connected with him, he inspires me, but the writes gave him crappy story lines starting on season 2 and up to now. I still love finn despite all these but I can't stand people who are bashing him and it's all RIB's point.
When glee started making it to the top of the charts, the makers(RIB)'s focused more on having more hit topping songs instead of covering songs that fit the story line (which is crappy too since season2). SANTANA and BLAINE gets songs without meaning and it sucks, Rachel's songs are ok 'cuz they have stories and so are Kurt's but this show turned into a SANTANA and BLAINE show. I used to like those characters but I dislike them now.
Glee's not Funny anymore... drama is good but comedy should always be there... some episodes are just depressing...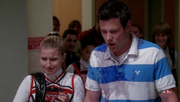 Quinn's story is crappy... They placed her in a tornado of insidents... and while she is suffering there's a song! oh! no wait! why is blaine singing? he doesn't have a story and what's that songs say? it doesn't make sense!
... TO BE CONTINUED
P.S. I STILL LOVE GLEE... but we all have our disappontments with the show, I just want to share mine