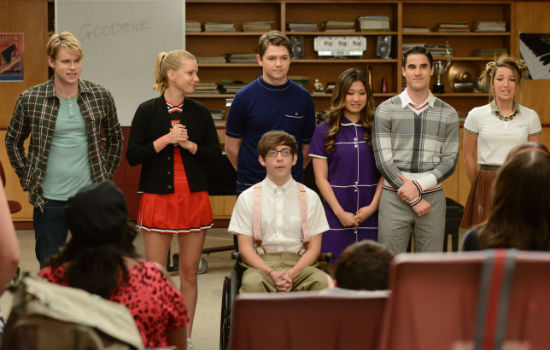 To be honest, I want season 4 to focus on all the juniors and seniors plus new characters. Yes, I want some light shone over those who've left, and there life after high school, but I don't think they should be the centre of attention. I want to learn some more about Sugar, Artie or Tina for example. I think they all deserve the spotlight now. The others had three seasons where we focused a lot on Rachel, Finn, Kurt, Quinn, Santana, Mercedes, Mike (sort of) and Santana in their own time.
I think what RIB should do is introduce new characters (not too many though) and go into more depth on the seniors and juniors. A small part of the episode can catch us up on the life of the seniors and how they're coping being in a brand new enviroment. It would be a good way to divide everything up. There can be a few episodes dedicated to them where we learn more about the graduated class.
If the writers go into season 4 knowing what they want and don't want to do, a lot could be accomplished. Whether their ideas are appropriate for the show are good or not, it's what will happen. I think if they start it off with a bang, season 4 could really boost ratings and set a great start for the rest of the season and (hopefully) for those to follow. They practically have another starting point for themselves to create everything again.
Well, in all retrospect, I look forward to the new season and what it has to offer. I don't want to set my expectations too high, but I do think they'll do it well no matter what.
But my question is: What do you think? Do you agree with my reasoning, or do you have a different view? Let me know in the comments below!