So here is the cast list of the Breaking Free fanfic which is arranged alphabetically. As I have said before, this is a High School Musical and Glee cross-over. :)
STUDENTS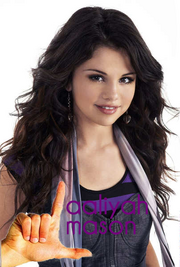 Selena Gomez as Aaliyah Sky Mason (KCisaGleek98)
The resident bitchy cheerleader. She delights in being the center of attention and the top of the pyramid. A ruthless rebel, she couldn't care less who she hurts or steps on. One of the things she takes pride in is her manipulative nature. Being extremely flirty, she often has trouble refusing the offers of guys around school and about town.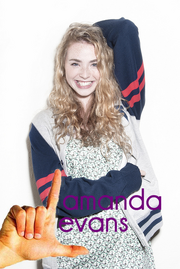 Freya Mavor as Amanda Gertrude Evans (Sooperpurple)
The girl who is tired of living in her siblings' shadows. She has never had her time in the spotlight due to her lack of confidence. Her eldest brother, Patch Princeton Evans, had a successful stint on Broadway and soaps, along with having a succesful band. Her two older siblings, Ryan and Sharpay, both showed much talent in the musical and theatrical fields as well, lowering Amanda's confidence even more. With her siblings out of her hair, she finally sees her time to shine and decides to finally try for her shot at stardom.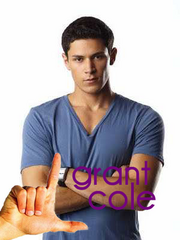 Alex Meraz as Grant Michael Cole (SamcedesandKlaineForever)
The young rebel. Having a bit of an anger management problem, he comes off as having an attitude problem. This stems from his mother being in and out of rehab and his father not wanting to have anything to do with them, causing him to have to live with his much older sister, teacher, Ms. Kitty Cole, a product of his mother's free-wheeling high school ways. The resemblance between the two, however is rather uncanny, bringing the question "Is she really his half-sister?" to the minds of some prying eyes.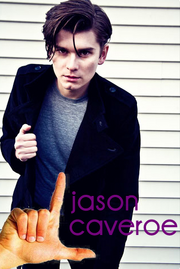 William Beckett as Jason Caveroe (UnknownPerson123)
The school's promiscuous gay guy and resident flirt. He is often spotted enjoying New Mexico's night life with his fake ID. Also known as the bender around school, one of the talents he is greatly proud of is turning straight guys gay only to have sex with them. He has had a rather hefty amount of hook-ups but has never actually had a steady relationship.
Mitch Hewer as Jonas Russel Hayfield (QFabrayGleek4eva)
The stereo-typical dumb blonde. He is very carefree and genuinely friendly to mostly everyone, sometimes coming off as rather naive and too trusting. Often getting poor grades and failing a lot, he considers it a huge achievement when he gets a C. Although poor in academics, he rates highly in friendship, going to great lengths to brighten someone's day.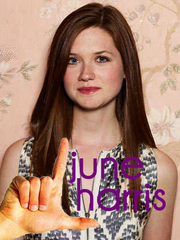 Bonnie Wright as Junette Anabelle Harris (DisneySparkles)
The girl who knows she is destined for stardom. She thrives for a life in front of a crowd, and will do what it takes, not stepping on anyone's feet though, to reach that much covited star. She is highly opinionated and dislikes being wrong, but hates physical confrontation, and cringes at the mere thought of it. She will never be the bearer of bad news, at all times sugar coating it to make it seem as light and positive as possible.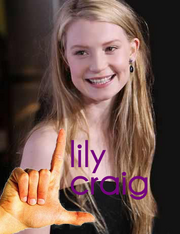 Mia Wasikowska as Lilian "Lily" Craig (UndercoverGleek1)
The spoiled rich girl. She was sent to live with her grandmother in New Mexico by her father for her trouble making ways. Unbeknownst to her father, her seemingly misguided ways were all just a cry for his attention. She loves being the "it girl" and continues acting out, still in the hopes of her father's love.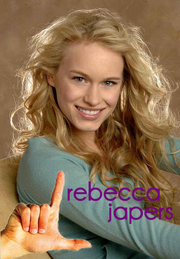 Leven Rambin as Rebecca Japers (QuinnQuinn)
The resident gossip. Her older sister got her hooked on magazines and gossip columns at a very young age. Often acting rather spy-like, she often listens in on other people's conversations, wether or not she intends to. She often tells people about the latest scoops, always trying to sugarcoat and keep things clean.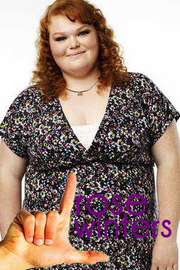 Hannah McIalwain as Rosemary Erin Winters (KCisaGleek98)
The big girl with a kind heart. Always bubbly and downright friendly, her downfall is that she is full of insecurities and sometimes wishes she'd look like most girls. She is very helpful to others but that doesn't stop the more popular kids from poking fun at her and making her the butt of every joke. With the help of her friends, she soon decides to work with what she's got.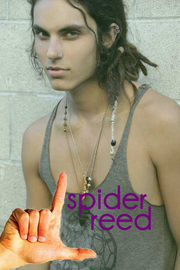 Samuel Larsen as Spider Percy Reed (Theunitedstateofme)
The show choir expert. He escaped a terribly painful past in London, moving to New Mexico with his 2 year old son. Independent and idealistic, he lives off of his art, selling his paintings and performing in local bars for cash. He was the former lead of London's leading show choir, making him feel as if he knows more when it comes to this sort of thing.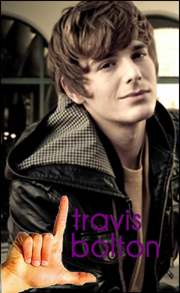 Brent Corrigan as Travis Bolton ('Theunitedstateofme)
The typical boy next door. Everyone expects him to live up to his older brother's name, even if he would much rather practice with his band in his garage. He is unwillingly thrust into the spotlight as East High's new basketball and performing arts superstar. He goes with the flow of it though and doesn't complain, not wanting to mess with the balance of things.
TEACHERS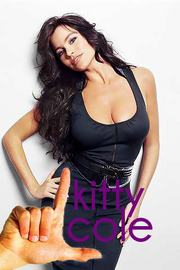 Sofia Vergara as Kitty Cole (Theunitedstateofme)
The resident trippy hippie of the faculty. She is a cool, calm and collected free spirit who does things uncharacteristic of a teacher. She openly uses marijuana because she doesn't see it as a drug but as a means of achieving peace. She also promotes sexual acts as freedom of mind and body. One of her firm beliefs is that love knows no boundaries and transcends age and gender. She now has to cope with the fact that her younger brother will be living with her.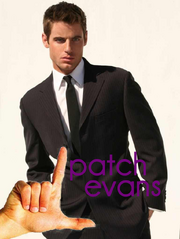 Brandon Stoughton as Patch Princeton Evans (Theunitedstateofme)
Amanda's famous older brother. Coming from a highly publicised divorce, he turns his back on the world he had grown accustomed to in New York and decided to return to his roots in New Mexico. Hoping to start a new life, he applies as teacher of the drama club and director of East High's newly formed Glee Club, much to Amanda's surprise.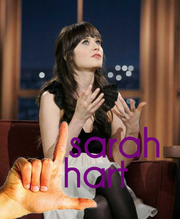 Zooey Deschanel as Sarah Matilda Hart (Josh Bullin24)
East High's new and sometimes questionable Basketball Coach. She is a very approachable, friendly and out-there person, which most of the time drives students away. She only cares about teaching her students and just living her life to the fullest. She always tries to see the best in everyone and her kooky demeanor tends to lighten the mood in mostly any situation.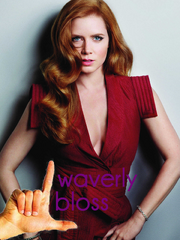 Amy Adams as Waverly Alice Bloss (DisneySparkles)
The guidance councilor and friend to all. The ball of sunshine. She is always smiling and loves to laugh. One of her main goals whenever she starts her day is to be able to brighten someone's day. Her laughter is somewhat contagious and will make most people laugh along as well. She terribly dislikes physical confrontation though, and gets squeamish even at the mere thought of it. She has a constant need to be perfect and freaks out and fusses when something doesn't go right.

Alyson Reed as Ms. Darbus
East High Schools old Drama Teacher. Through her years of excellent services, she was promoted and is now the school's Principal.