Comments

6
With a Dash of Glee- Take off- preview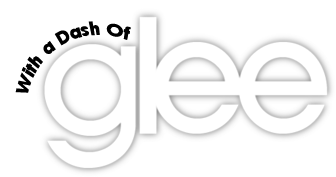 So the first episode is coming soon, and I can't tell you alot because it's a big big BIG secret :3
Spoilers:
Edit
In this episode the characters that won the Auditions, are not in.
It is a big like the first part of my first chapter in my previous fanfic.
In this episode you will findthe Cutest ship that I have been told you about.
I'm not that girl- from Wicked, sang by TBA.
Spectrum by Florence+ The machine, sang by TBA
Drive By, by Train, sang by TBA
I'm yours, by Jason Mraz, sang by TBA
Snow ((Hey Oh)), by Red Hot Chili Peppers, sang by TBA
a short preview:
Edit
Yes he arrived listeners Distinguished after three months of idleness - the September first and as in every year, also this time it appears that the fall has not received his memo because outside the temperatures rising , I hope we finally have a normal air conditioners in classrooms for the students. And now to another subject - even though we all know, I, Rod Remington, local Emmy Award-winner news anchor, a local legend, and now - even a radiobroadcaster, is the biggest star here Lima, a Little bird told me that the youngest Tony Award-winning legend - May Salin, will begin to learn in the coming academic year at McKinley High School here at Lima after that...
The radio in the Old red car turned off before Rod finished his sentence.
"Do not be mad my honey, most people here do not know how to spell Broadway"
Song Covers
Edit
I hope tommorow to publish the full episode.. tell me what you think :3
The Auditions Are Still Open!
Edit

Now it's a Fender :3