It was amazing to see so many of you taking part in voting for the GWAs, and it's almost time to find out who all of you chose as the winners!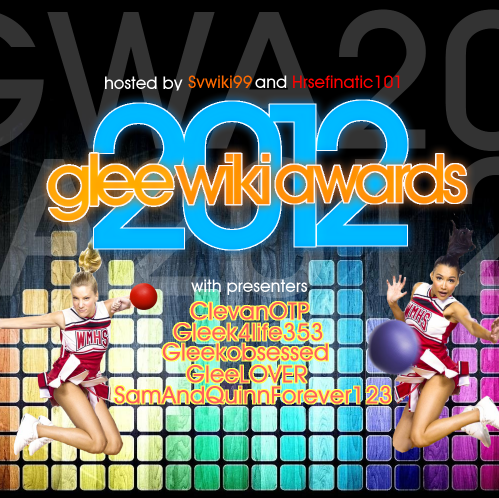 I'm gonna get straight to the details you all want to know around the live award show. The award show will take place...
THIS SATURDAY 16TH JUNE AT 10PM UTC
To find out the time of the awards in your time zone I suggest you use this link here. http://www.timeanddate.com/worldclock/converter.html

The awards will take place
HERE
We would love to see as many of you as possible attending on the day. I hope you are all just as excited as we are.
This blog is only a short one, and I'm sure you have many questions related to the awards. Feel free to ask anything below, also feel free to ask if you are having trouble using the time zone converter to find out what time the awards will be held for you. We understand not everyone will be able to make it, but we have chosen a time where we can have as many people attending as possible. I apologize for any inconvenience caused by this.
Will you be attending the Glee Wiki Awards?