HELLO THERE! & WELCOME TO
Also Known as
Love Gossip of Glee Wiki
News
HI GUYS <3 Today's GOSSIP IS MORE JUICER THAN EVER! Because We HAVE Over 80 comments on our last blog WHICH IS SO YAAAAAAAAAAAAAAAY so THANKS FOR EVERYONE Who SUPPORTED US in the 1st Blog until now so Here's The News <3
Today's Theme is PREGGO <3 I am a big fan of people being preggo here like CHERGO which was the FIRST PREGGO SHIP Ever Made <3
Love News
NEWS <3 xD
Weddings Aren't Over
New Hearthrob of Glee Wiki
Someone is Preggo.....I'm not telling who :3
Temperature of Love on Glee Wiki
Glenchel is Real
Blogs
Interviews
Hayley's
Jade's
Perry's
Jack's
Weddings Aren't Over
Yes The Wedding Subject isn't done, We all heard Kerwin & Cherry Wedding and Max & Liam Wedding but We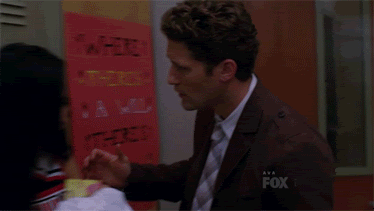 haven't heard Dandy's Wedding which isn't gonna happen or is it still early?
On "Live with Gage"(a blog which will be featured later) Their First Guest is Andy! and He said that They aren't planning on wedding or they aren't thinking of it yet but We All Know that DANDY IS AWESOME AS EVER <3
ALSO HAPPY ANNIVERSARY TO DANDY FOR THEIR 7 MONTH ANNIVERSARY <3 WOOHOO
New Hearthrob of Glee Wiki
is LUKE, well we all know that he is but not isn't the point, i heard that Two Users had a crush on Him, The First one will be named _ A R _ _ and the Other one is named Beiste <3
Who do you think will win Luke's Heart? AR or Beiste?
Who will win Luke's Heart?
Someone is Preggo......I'm not telling whoooooooo
SOMEONE IS PREGGO! Yes The Only Clue, i'm gonna tell is That Someone had just come out with his/her boyfriend from the Couple Closet <3
Temperature Of Love Of Glee Wiki
LOVE IS SOOOOOOOO HOT Today on Glee Wiki Chat, New Couples have been made but not everyone, some people are alone since everyone is taken and some aren't INTO Relationships in Chat so Poor People but I would love to help them so just go on chat and pm so i might hook you up with someone :3
Glenchel is Real
Yes Glenchel is Real, We're Together and Blah Blah and Yadadadadadada go fangirl or something o: <3
Blogs
After Since I made this blog, Some blogs are made "Live With Gage" which i was the guest on the second episode so GO SEE IT & Luke's Blog about Couple Competion which You will all vote for your favorite couple by Fanon or Canon so GO VOTE FOR GLENCHEL JK! GO VOTE JAVEN <3
Interviews
so HERE WE ARE THE LONGEST PART OF THE BLOG! THE INTERVIEWS
Hayley's Interview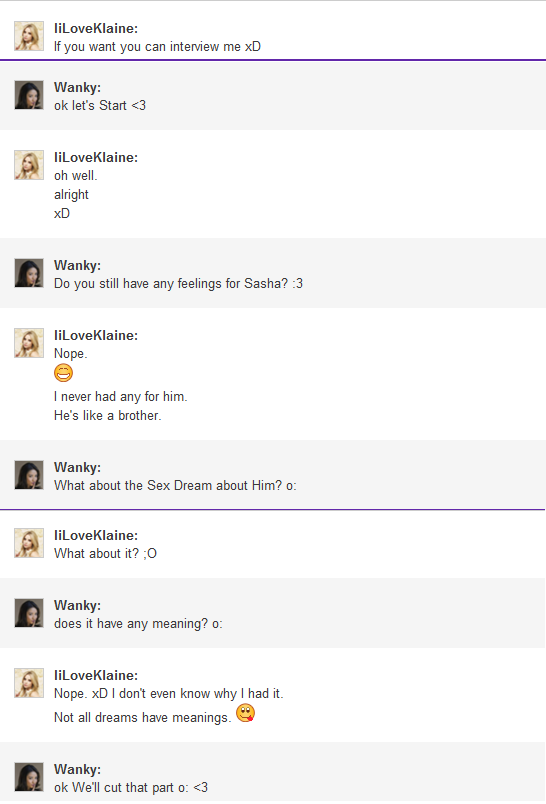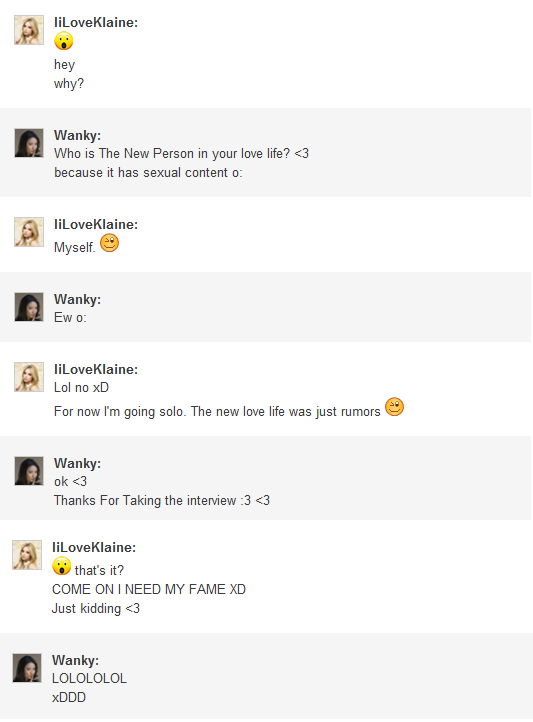 Jade's Interview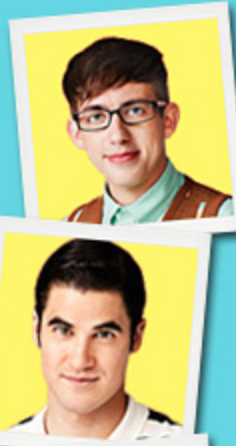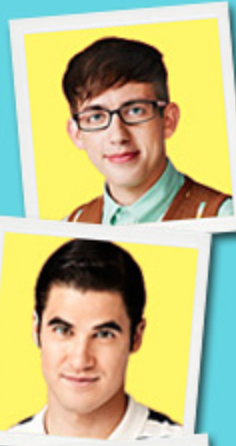 Perry's Interview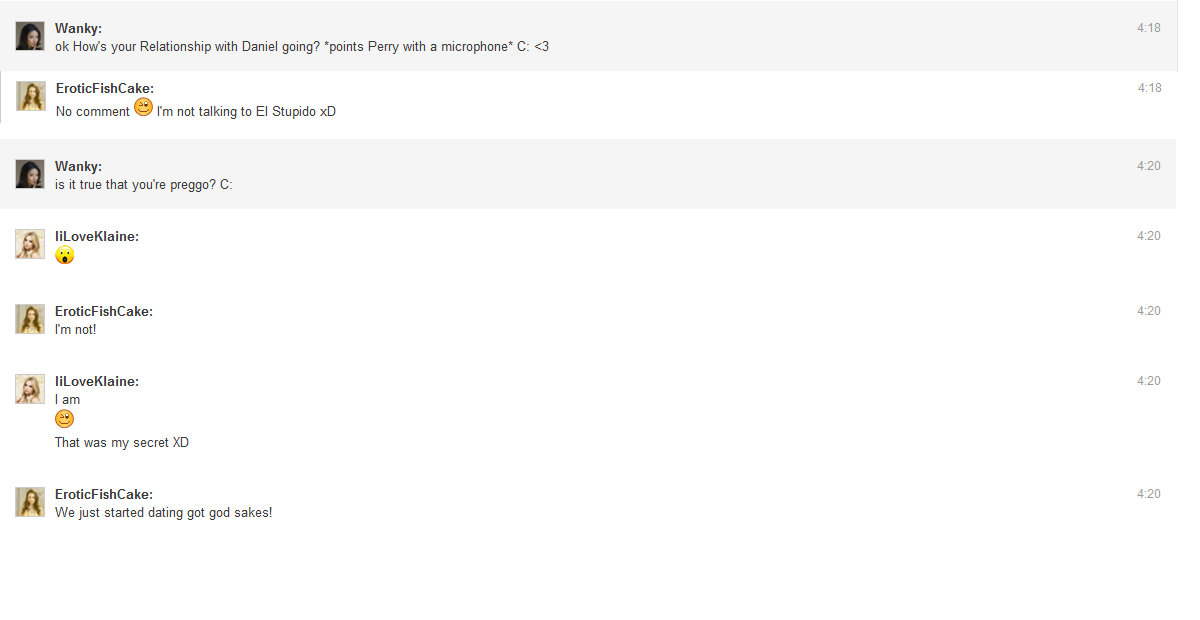 I didn't got much of Perry's since She was in a hurry and she doesn't like the paparazzi and Paniel Fans o:
Jack's Interview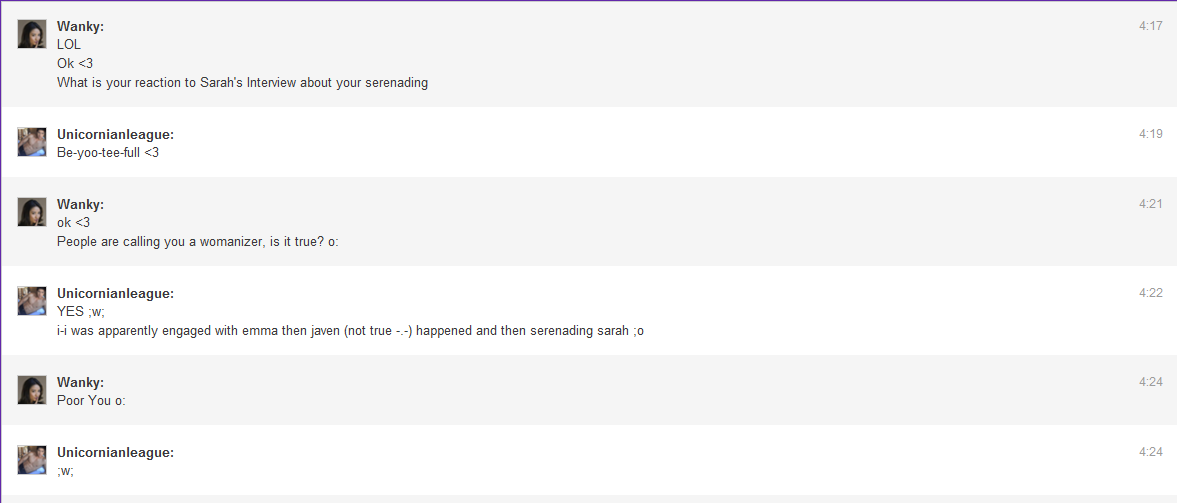 Interview
WHO'S THE NEXT PERSON WILL I INTERVIEW?
Poll
What is the most interesting interview in this blog?
Ad blocker interference detected!
Wikia is a free-to-use site that makes money from advertising. We have a modified experience for viewers using ad blockers

Wikia is not accessible if you've made further modifications. Remove the custom ad blocker rule(s) and the page will load as expected.